In Plain Sight: A Women's History of HIV/AIDS in Chicago
In Fall 2015, students from the University of Cincinnati worked with the women of WIHS Chicago to present their stories as a public and collective history. This exhibition, In Plain Sight, shows that women living with HIV have moved from the margins of what was once a deadly epidemic to becoming survivors and history makers.
Currently on tour in Chicago, the exhibition will make stops at Sulzer Public Library, Hyde Park Art Center, and Beverly Arts Center this winter. See below for the dates and locations, and check here and on our facebook page for special events and updates.
In Plain Sight
Winter 2016-17 Tour
November 19th, 2016 – January 16th, 2017
Sulzer Regional Library
4455 N Lincoln Ave, Chicago, IL 60625
February 6th-16th
Hyde Park Art Center
5020 S Cornell Ave, Chicago, IL 60615
February 26th- April 16th, 2017
Beverly Arts Center
2407 W 111th St, Chicago, IL 60655
In the news:
"Exhibition Inspired by Chicago Women's HIV Stories" from UIC News Center
"UIC Exhibit Shares Stories of Chicago-area Women Living with HIV" on WBEZ's Morning Shift
"HIV Positive Chicago Women Share Oral Histories in New UIC Exhibit" on WTTW's Chicago Tonight
"In Plain Sight: Shining a Spotlight on Women Living with HIV" from AIDS Foundation of Chicago
History Moves:
Jennifer Brier, Project Director
Matthew Wizinsky, Lead Designer
Catherine Jett, Research Assistant
Marie Rowley, Research Assistant
Women's Interagency HIV Study (WIHS), Chicago
Mardge Cohen, M.D., Principal Investigator
Kathleen Weber, Project Director
Ellen Almirol, Assistant Project Director
University of Cincinnati School of Design Students:
Kimberly Berk
John Cardosi
Patrick Dierker
McKenna Fryman
Danielle Grimes
Mykala Hayes
Joshua Hill
Lindsey Kincaid
Alex Kirschner
Kara Lam
Elizabeth Maffey
Ramey Morris
Stephanie Schmidt
Theresa Ware
Skylar Wells
Clinton Wray
Fabrication Partners:
Simple Wood Goods
BrushWorks
Funding Provided By: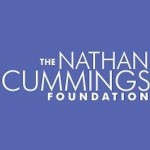 With the support and encouragement of Jane M. Saks